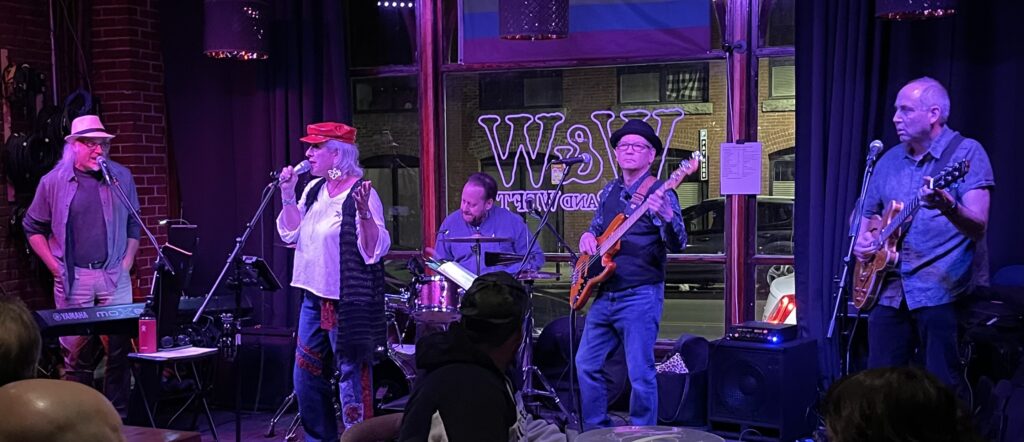 Lori is the lead vocalist and bandleader for her own rock/roots band called The Lola Sweet Band.
Lori sings with great bluesy gusto and sweet low melody, lending her voice to the best tunes done by Etta James, Susan Tedeschi, Bonnie Raitt, Janis Joplin, Carole King, Aretha, and many more.
She has also covered many songs including those by BB King, Ray Charles, Queen, The Beatles, Santana, The Grateful Dead, Steppenwolf, Stevie Wonder, and much more.
Lori continues to expand her repertoire adding both classic and contemporary music to her set lists.
Band members include:
Lori Zuroff ~ lead vocals & percussion
Jim Medvedeff ~ piano & vocals
Paul Greenspan ~ guitar and vocals
Al Garay ~ bass and vocals
Jon Golden ~ drums and vocals
She also has her own Jazz Trio and sang with the Midtown Horns, a 16-piece horn centric band that plays a lot of big rock and R&B numbers.
Lori also has a sultry, smoky, swinging jazz repertoire that she uses when sitting in with various Boston area jazz bands and trios and quartets that she puts together.